moving into a new home is exciting, but building a new house can be pretty costly. You may overlook one or two hefty expenses, but the costs add up, which is why finding several ways to save money is helpful.
We have ten tips for you!
1. Evaluate Your Needs
It's important you evaluate your needs and requirements for a home before weighing your options and beginning any work. Consider how many rooms you will need now and in the future. Since a home is usually a long-term commitment, think about whether you plan on growing your family and what a larger family will need in a home.
Also, consider where you will spend most of your time and which areas of the house are most important to you. For example, if you enjoy cooking, you may want a large kitchen, but a smaller kitchen might do if cooking isn't your thing.
2. Finding the Right Land
Looking for the right piece of land is not as easy as it seems. Apart from choosing a location that suits you, it would help if you also found out about laws and zoning regulations because not all land may be for residential use, and each area may have certain restrictions.
If there is a piece of land you're interested in, it's best to work with a real estate agent who can offer you advice and guidance since they will have a deeper knowledge of the regulations in the area.
They can also advise you on other issues, such as if the area is prone to natural disasters, which is critical to know before building. It would also be helpful to find out about utilities in the area and how easy it is to connect to electricity, water, and sewage lines.
However, beginning any construction, requires you to apply for a building permit. Depending on where you live, you can apply to the building authority in the city you are planning to build in.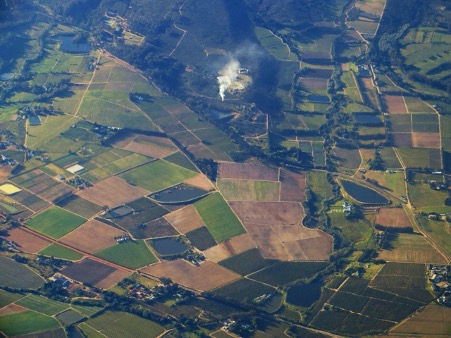 3. Find a Budget that Works
Once you've found the land and chosen the type of house you want to build, you need to set a timeline for your building project. However, you must first obtain necessary permits and approval from your city or county before you can commence building.
In all of these, finding a budget that world is imperative. Part of that is negotiating with building contractors and other professionals you need to make the building a success.
It is also necessary for you to do a few things to increase your chances of success, before you begin negotiating. First, you must know how much you're willing to spend. Then do your research. Compare the cost of the house you'd like to build to the value of other similar places in the neighbourhood.
4. Consider Kit Homes
Kit homes are becoming increasingly popular because they are cost-effective and easy to install. Building a house with a home kit can be more cost-effective compared to building a home from scratch, depending on the home kit you buy.
There's a bit of confusion and misinformation around home kits, though. Contrary to popular belief, home kits are not modular homes built in a factory and installed on-site.
Instead, home kits are precut parts of a house's structure that are usually flat-packed and delivered to you to assemble. Often, the pieces can be customised to your liking, so each home kit is not exactly the same.
Kit homes are cheaper because you don't need the skills of a carpenter since the skilled work and cutting of the material is done at the factory.
While these homes are easy to assemble, you need to have some experience and knowledge of building. If you don't, you may assemble the kit house incorrectly.
Still, if you choose to hire a contractor, the work on the site takes less time since all the materials are pre-cut. This way, your contractor's bill will be lower than if you needed to build the house from scratch.
5. Try DIY at Home
Making a home liveable and comfortable takes a lot of work, and if you outsource every task, you'll end up paying a lot of money for things you can just as easily do by yourself. Sure, you may not know exactly how to install a light fitting or use a drill, but there are loads of free resources available online.
While it may take a bit of time to do these projects, it'll save you money in the long term. Also, homes constantly require maintenance, and the bills to repair and maintain things around the house add up. So, if you're concerned that you're wasting valuable time learning how to do something that you'll only need to do once, think again!
6. Rent Tools
As someone who's not in the building industry, it's unlikely that you'll have all the necessary tools to do your DIY projects. In many cases, it doesn't make sense to purchase tools you will probably only use once or twice.
An easy alternative is to rent tools. Renting a tool is far cheaper than buying it, and then you don't have to worry about finding a place to store and maintain it.
Depending on the rental company, you can often rent tools by the hour or day. You can rent common tools, including jackhammers, professional-grade carpet cleaners, and pressure washers.
7. Look for the Right Contractor
Even if you prefer going the DIY route, some projects require the expertise of a professional. A good contractor will save you time and money by completing the job correctly and quickly the first time.
Also, more intricate work requires specific knowledge, like some electric projects. For example, if you're not a qualified electrician, doing some of the more technical tasks would be dangerous.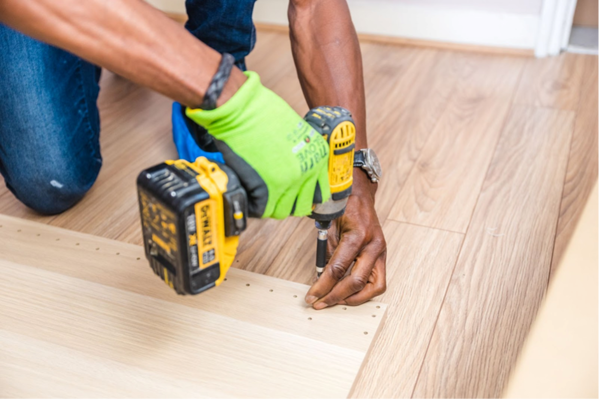 8. Purchase Energy Efficient Appliance
Along with building a sustainable home, purchasing energy-efficient appliances will further reduce your energy bill. Energy-efficient appliances may be a little pricer than their regular counterparts, but they will save you money in the long term since they use less energy.
When shopping for appliances, make sure that you read the appliances' energy labels. The energy label will tell you how much energy the appliance consumes and compare it to other similar appliances.
9. Invest in Making Your House Sustainable
Not only is a sustainable home better for the environment, but it will also save you money. Sustainability means optimization of energy and water use, less waste, less maintenance, lower environmental impacts, and more.
The cost to construct an eco-friendly home is often marginally higher than that of a traditional home. But if your home is sustainable, you can save up on your water and energy bill.
Also, most sustainable materials are low-maintenance. This means that you'll make up for the initial higher construction costs and still save more on utilities and maintenance in the future.
If you'd like to make your house more sustainable, consider using solar energy to power at least some parts of the house, invest in energy-efficient appliances, and use eco-friendly paint and building materials like recycled steel and reclaimed or recycled wood.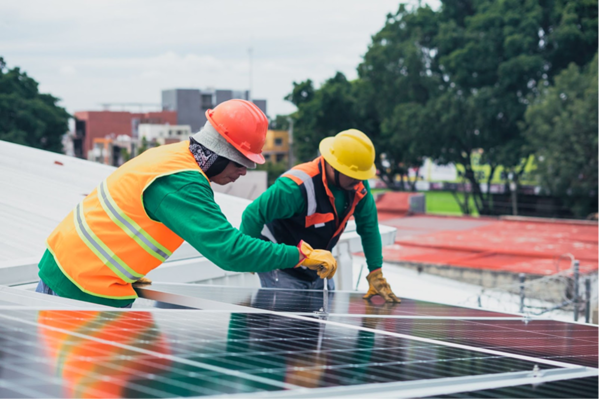 10. Invest in Home Insurance
Any bank that offers you a home loan will require you to have home insurance, but having the right cover can also save you a lot of money if your home has been damaged or you've been the victim of theft.
Make sure to have the insurance limit fully explained before buying home insurance. There are many different homeowner's insurance plans, each covering different things. So you must know precisely what you're covered for and how much.